Lighthouse Ameland
An impressive appearance on the island is the lighthouse, built in 1880 of cast iron and 55 metres high.
Since 2005, the lighthouse has not been used by the coast guard and has not been manned (there are camera's now to keep an eye on the shore).
The lighthouse is now in use as an exhibition location and is accessible to the public. In the top of the lighthouse there is a work room, just like it was used by the lighthouse keeper in the past.
Lighthouse Ameland
Oranjeweg 57
9161 CB , Hollum
0031519-542737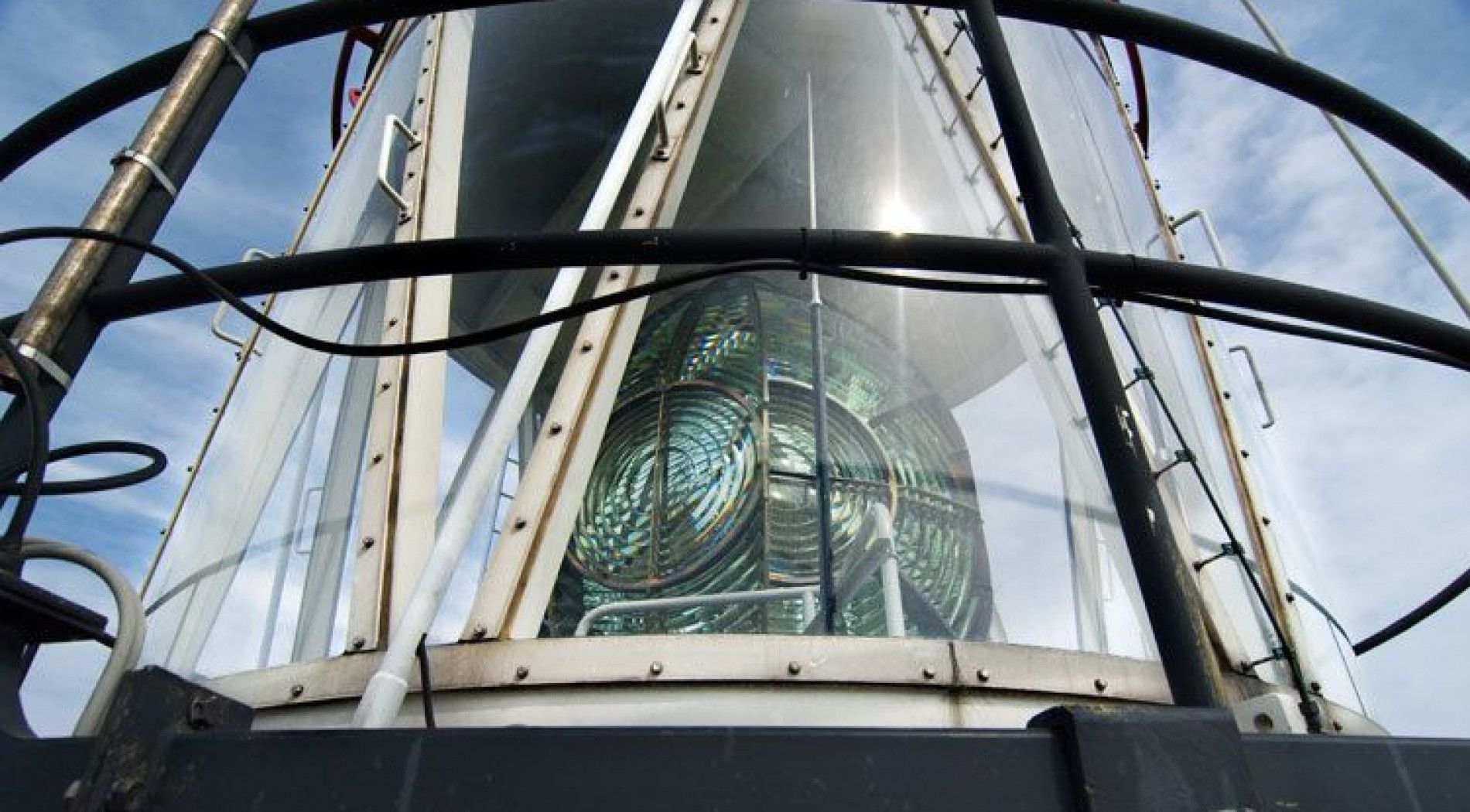 Bundles of light
The characteristic bundles of light still shine over the island and the lighthouse is now open to the public. On different floors the visitor can find fascinating exhibitions and former lighthouse keepers digitally tell their stories.
Those who take up the challenge and climb the 236 stairs of the lighthouse, are treated to a stunning and unique view upstairs.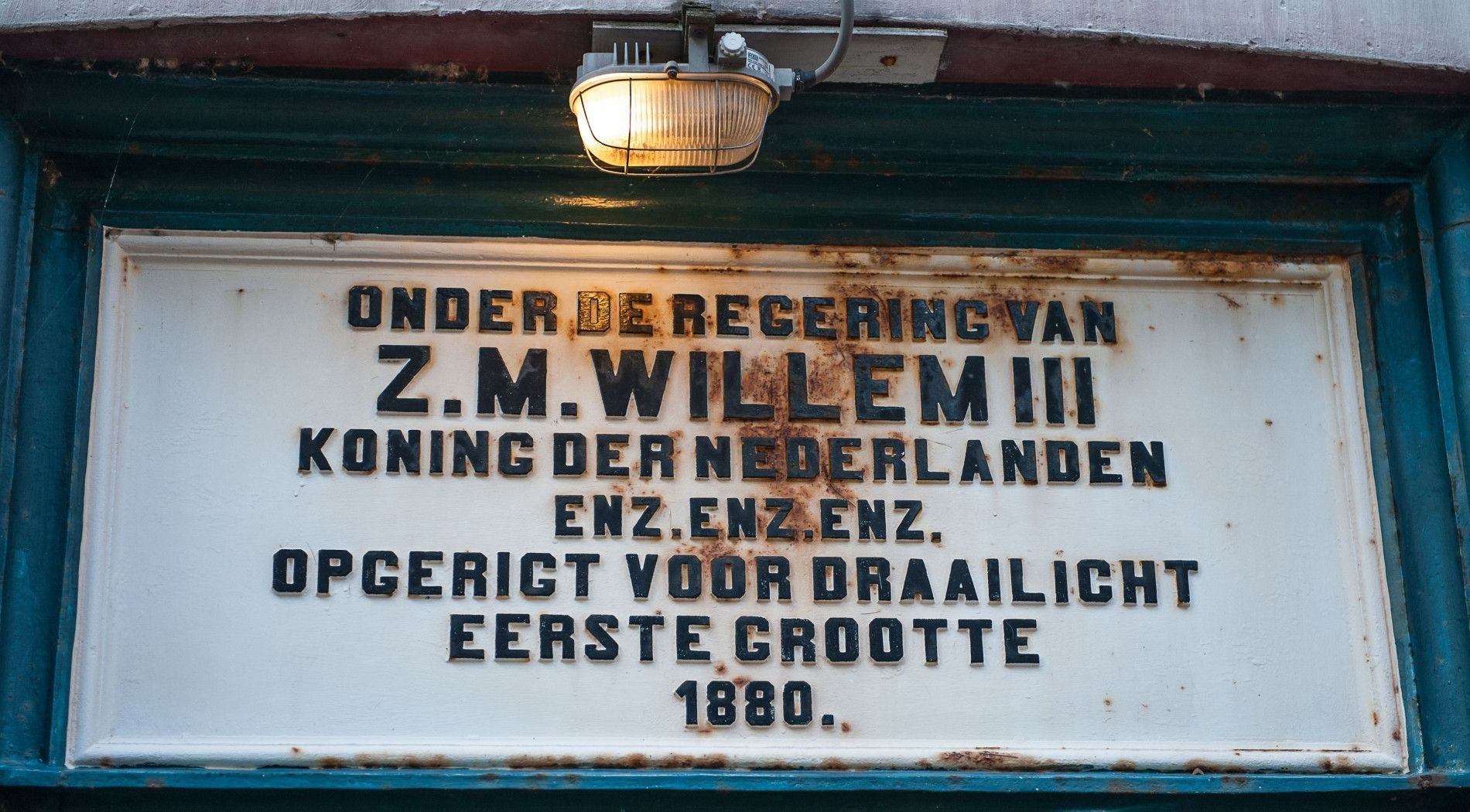 King Willem III
The lighthouse on Ameland was built in 1880, and was commissioned by King Willem III. It counts 15 floors. The tower was designed by Quirinus Harder and was built by foundry Nering Bögel in Deventer. The individual sections were shipped to Ameland and locally constructed. The current optical system of the lighthouse originates from the old "Westhoofd" on Goeree. The optical system turns around the lightsource ( one halogen bar). The refraction of the glass ensures 3 flares per 15 seconds (2 times 3 light rays).
Since 2004, the lighthouse has been owned by the town of Ameland.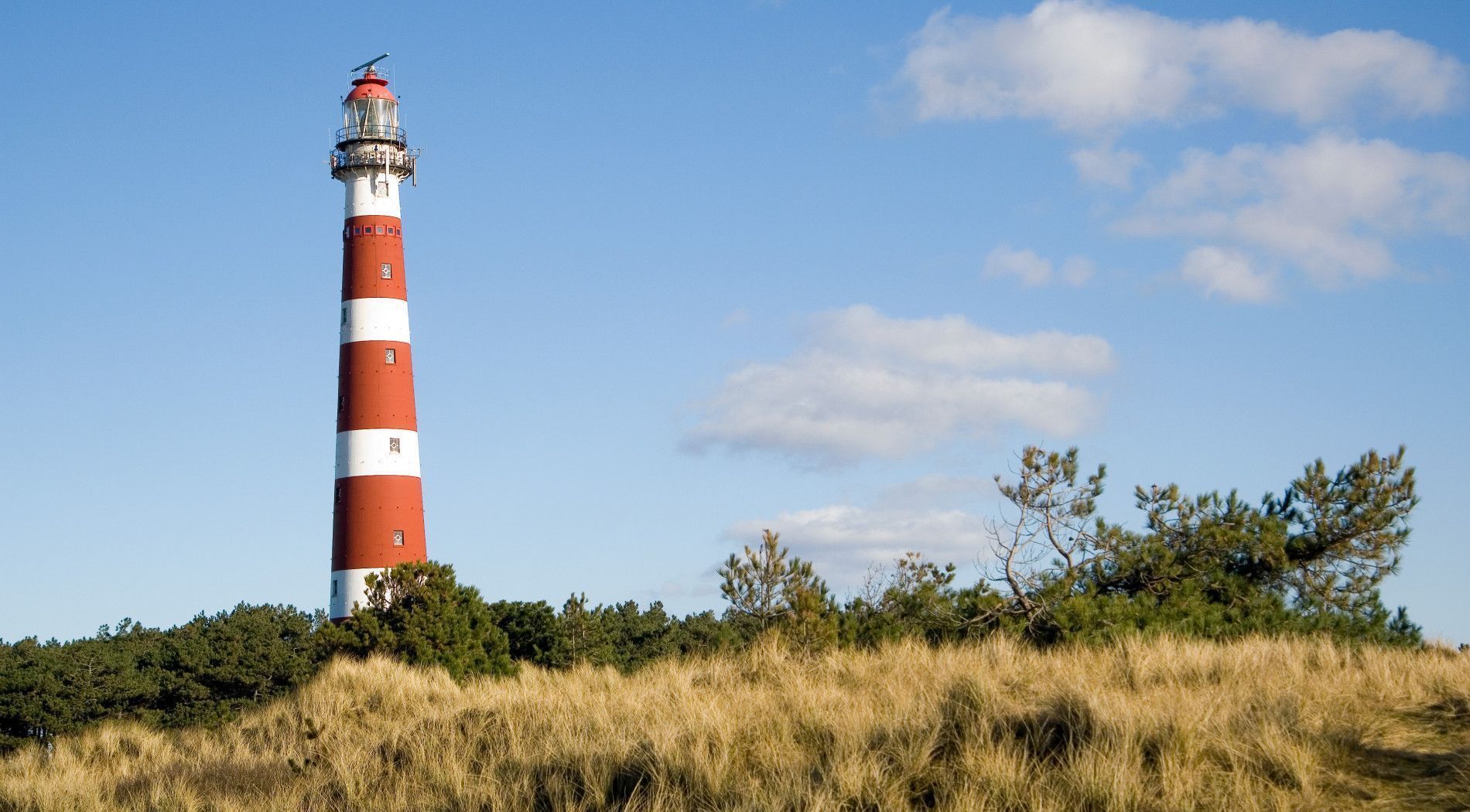 Visit the lighthouse
You can visit the lighthouse on the days listed below:
10 January - 16 February 2023: Wednesday, Saturday, Sunday 13:00 - 17:00
17 February - 5 March 2023: Monday - Sunday 13:00 - 17:00
6 March - 3 April 2023: Wednesday, Saturday, Sunday 13:00 - 17:00
4 April - 31 October 2023: Monday - Sunday 10:00 - 20:00
1 November - 30 November 2023: opening hours the same as Kunstmaand
1 December - 21 December 2023: Wednesday, Saturday, Sunday 13:00 - 17:00
22 Dezember 2023 - 7 January 2024: Monday - Sunday 10:00 - 17:00
8 January - 3 April 2024: Wednesday, Saturday, Sunday 13:00 - 17:00
Closed on 5, 6 and 7 Dezember 2023
Admission 2023:
Adults: € 6,30
Children (5 - 12 years old): € 4,80