Ameland with your dog
Ameland is ideally suited holiday for a holiday with your dog! Taking a vacation with your pet? Of course Ameland is a perfect option! Because what can beat taking endless beach walks with your dog?
To Ameland
If you leave for Ameland, you travel from Holwerd with one of the ferries operated by Wagenborg Passenger Services. There are various options:
Regular ferry
The crossing with the regular ferry takes approximately 50 minutes. On board you may bring a dog. You will need to buy a ticket for the dog. This can be done easily online. Of course, a ticket can also be purchased at the counter in Holwerd. Would you like to take your car to Ameland? Don't forget to reserve your spot on the ferry.
Fostaborg (fast ferry)
With the Fostaborg (fast ferry) you will make the crossing in 20 minutes. The Fostaborg also allows dogs. Passengers need to purchase an extra ticket (in addition to the standard ticket for the regular ferry), no extra tickets for the Fostaborg are needed for dogs, though a ticket for the dog for the regular ferry will be required.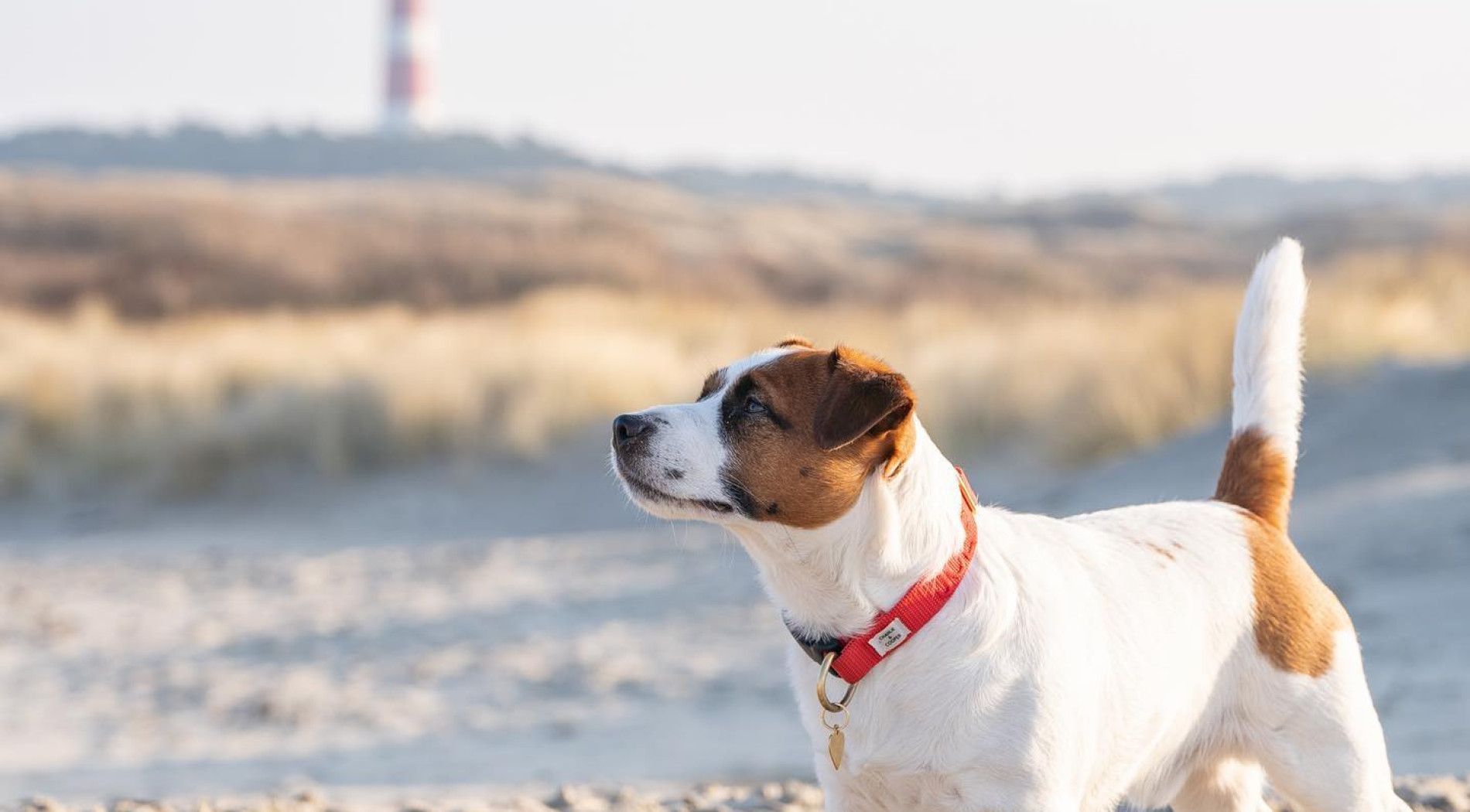 Transport on Ameland
Of course you may take your own car/bicycle/trailer to Ameland, but in the absence of those, you will have various options to get to your accommodation from the ferry terminal.
On arrival of the regular ferry, an Arriva bus will be waiting for its passengers at the terminal. Small pets in a carrier bag or basket huisdieren can travel free of charge. Dogs need to be kept on a short leash and can travel at the reduced/child rate.
When the ferry docks, there will also be several taxi's waiting at the terminal. Dogs will be welcome, at a fee, but may not be placed on the seats.
Additionally, there are cars for rent. Upon request, a pet may travel with you in the rental car. For more information and/or costs, please contact one of the rental companies.
Cycling with your dog is also possible.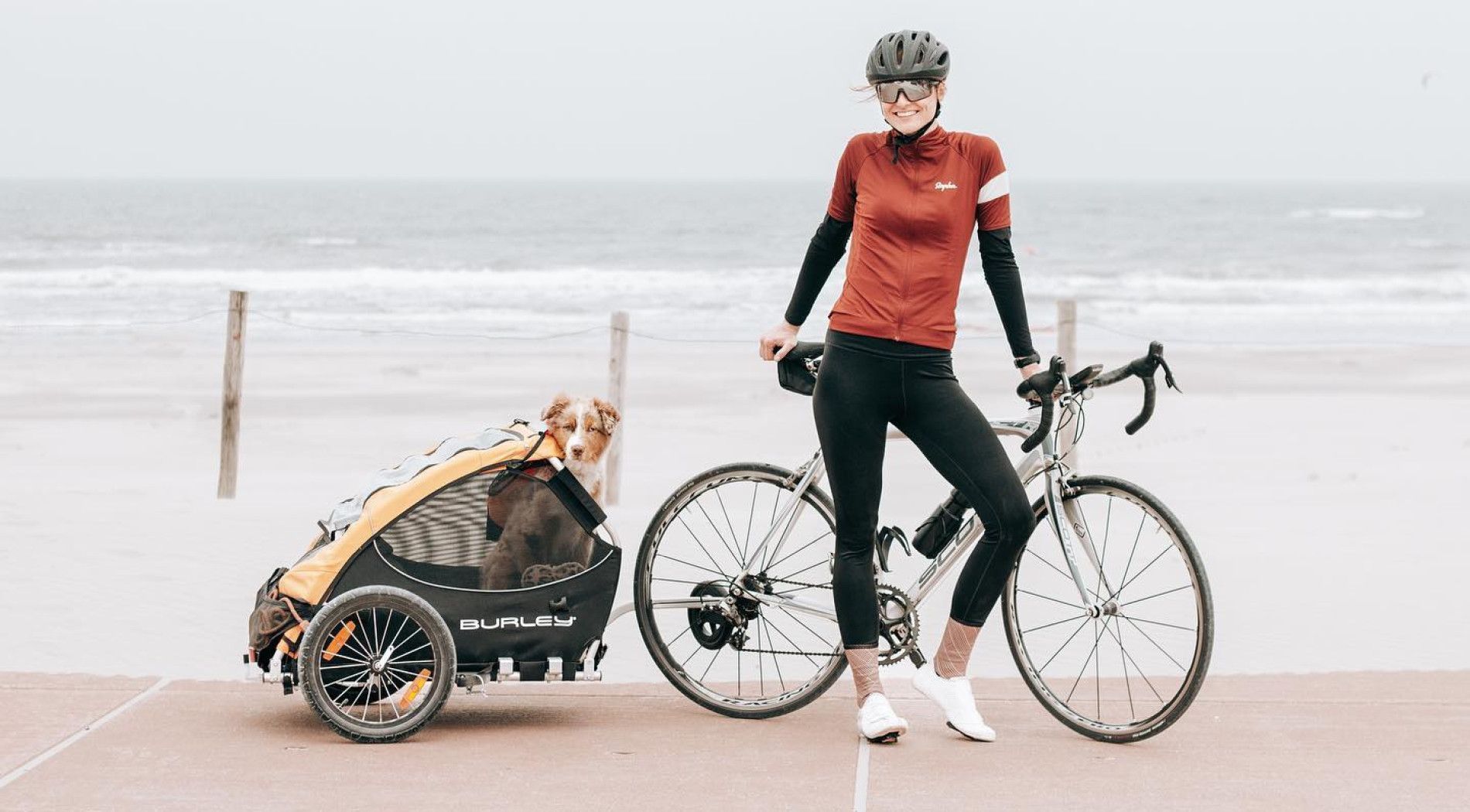 Cycling with your dog
With a bike you will reach the most beautiful places of the island and what can be more fun than cycling with your dog?! At the bicycle rental companies on Ameland you may rent dog carts and dog baskets, allowing you to take your four-legged friend anywhere you go on the island.

Off-leash areas
Dogs are very welcome on Ameland! Since we with to protect our nature on Ameland, there will be a number of rules. Except for the Green Beach in Ballum and on the beach crossings with the bathing beaches, unleashing dogs will be allowed.
Other than the beaches (excluding the beach crossings and the Green Beach) three further off-leash areas have been designated;
adjacent to vacation resort Koudenburg in Hollum
adjacent to camp ground Roosdunen in Ballum
at the forest area "Kwekerijbos" in Nes
In all other areas of the island (forests, dunes, along the wad, in the villages, in pastures etc) dogs always need to be on a leash. Would you like more information about walking with dogs, or see where to find the off-leash areas on Ameland, please click on this information leaflet, take a look at the attached map, or visit our VVV Ameland shop, since we are here to help you.
Spending the night on Ameland
Whether you and your four-legged friend wish to come to Ameland for 1 night, a weekend, or longer, there will always be a suitable accommodation. From basic to luxurious, and anything inbetween. With our search & book menu, you can search for suitable accommodations very easily, allowing you and your pet to thoroughly enjoy all the beauty that Ameland has to offer.
If you do not yet have a specific date in mind but do wish to browse places to stay overnight with your dog? Click on these links below:

Enclosed garden
Would you prefer to stay in an accommodation with a fenced in garden for your dog? Use the search filter 'outside-> enclosed garden' and you will find out immediately which options there are.
See and do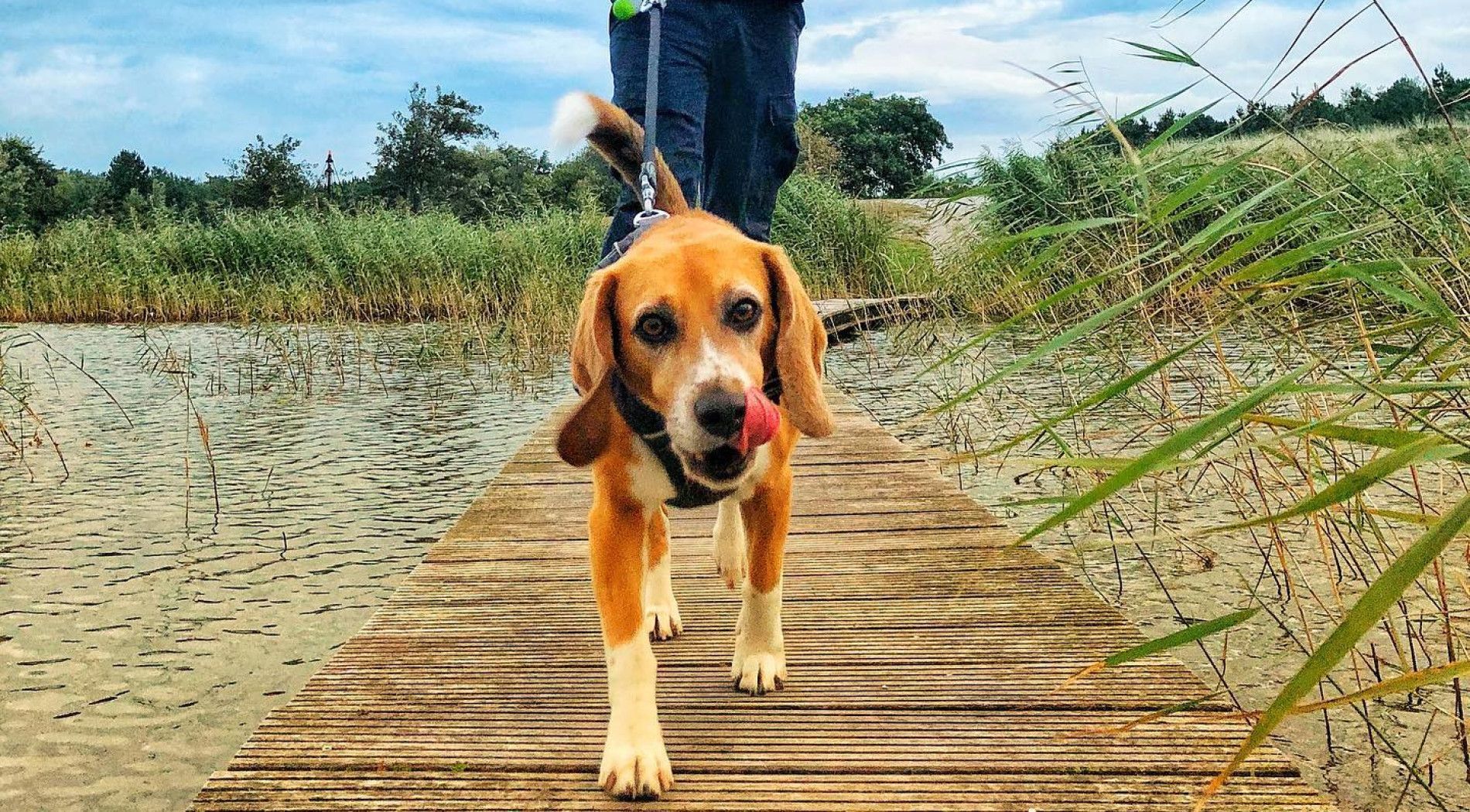 See and do
On Ameland, there is lots to see and do, but what are your options if you take your dog with you?
Museums
in the following museums, taking a dog with you is allowed, provided your pet is kept on a short leash.